Who are those men? We have some names, but not all. If you know any person on the photograph, please let us know - email to ewa@iamprovincetown.com. Thank you!
Cape Cod Cold Storage - 125-129 Commercial St., near the bend in Commercial Street sometimes called Kelly's Corner; today location of the Provincetown US Coast Guard Station.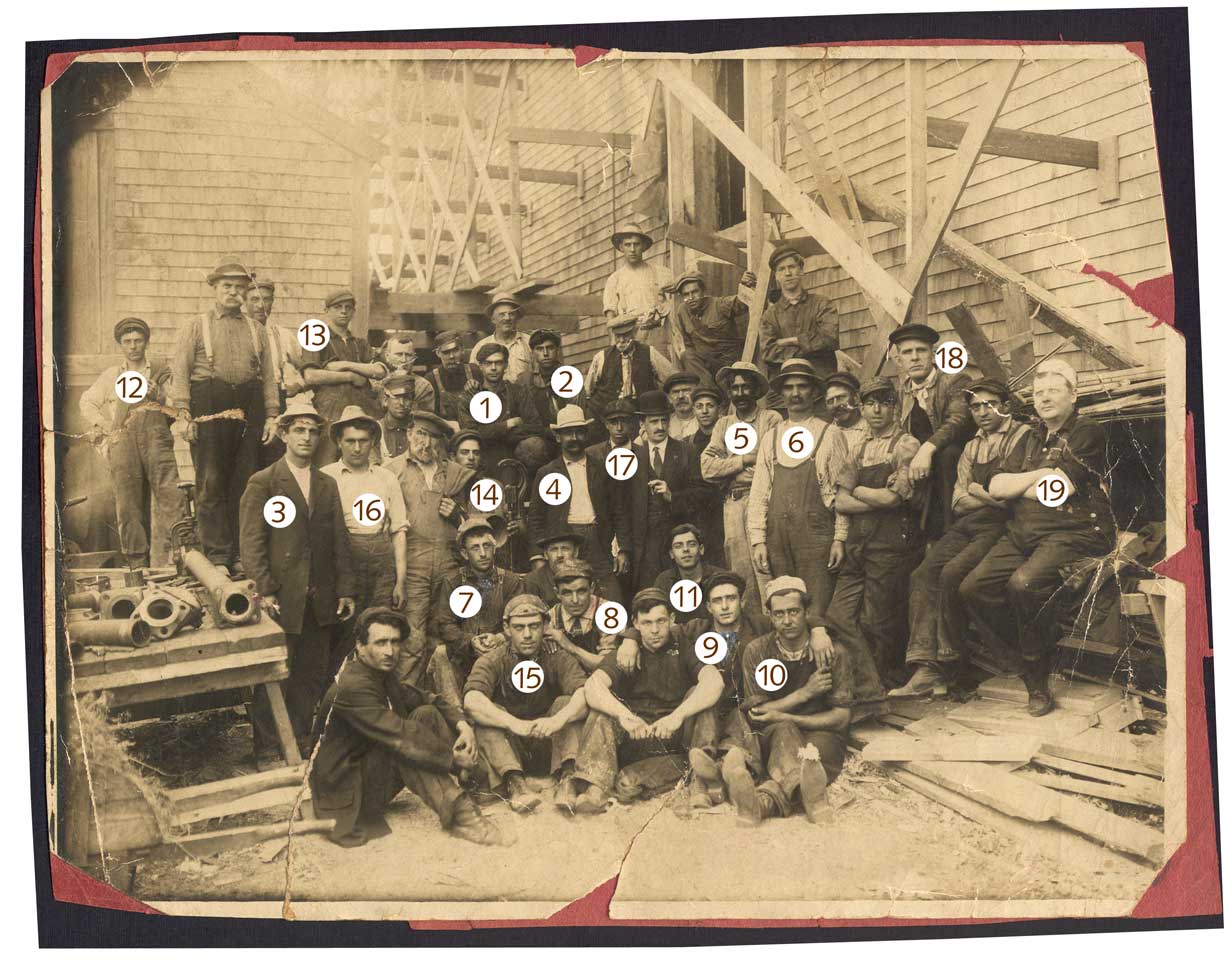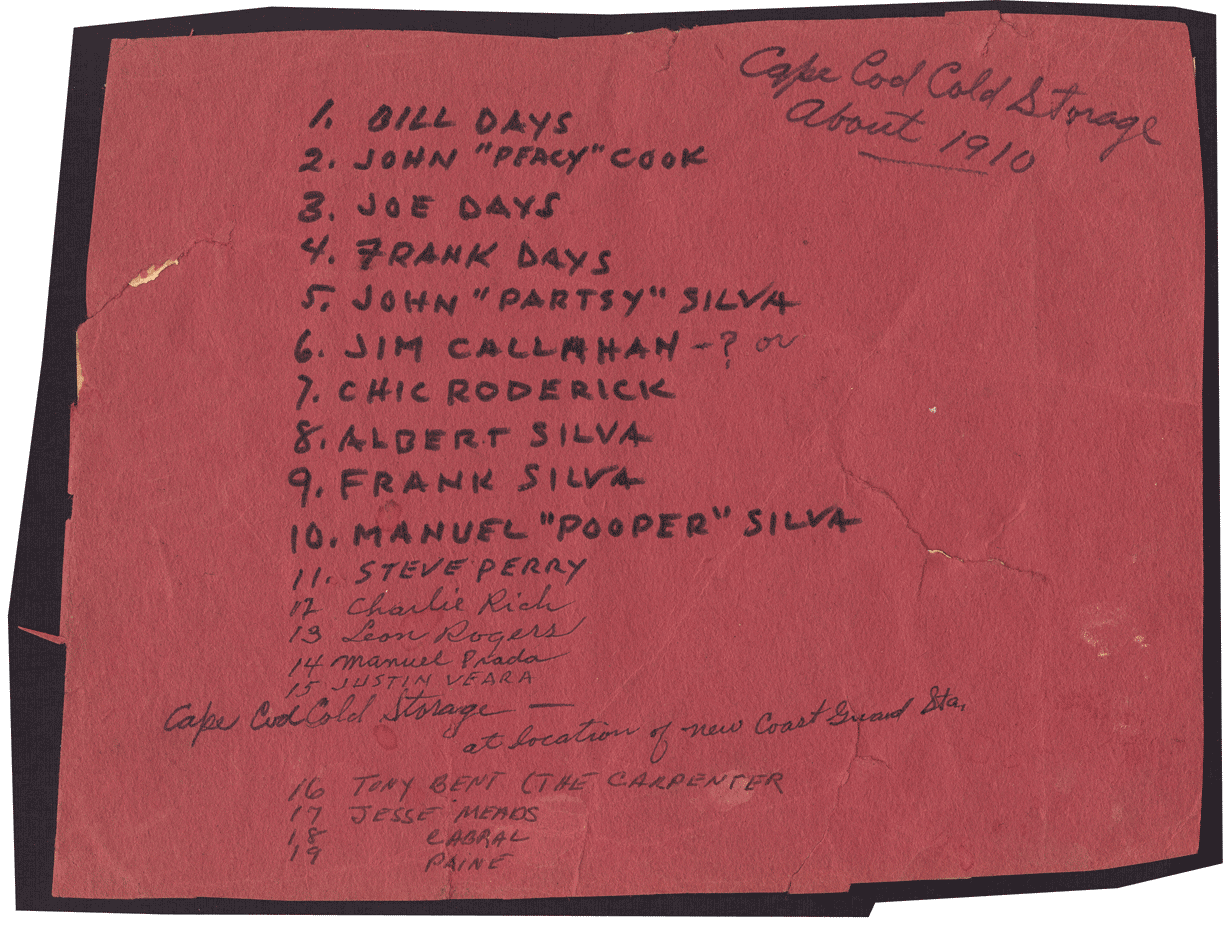 1. Bill Days
2. John "Peacy" Cook
3. Joe Days
4. Frank Days
5. John "Partsy" Silva
6. Jim Callahan (?)
7. Chic Roderick
8. Albert Silva
9. Frank Silva
10. Manuel "Pooper" Silva
11. Steve Perry
12. Charlie Rich
13. Leon Rogers
14. Manuel Prada
15. Justin Veara
16. Tony Bent (The Carpenter)
17. Jesse Meads
18. ? Cabral
19. ? Paine
The Cape Cod Cold Storage (date of construction circa 1850) was a major trap fishing and cold storage facility which functioned as a principal local industry and employer in Provincetown during the mid-late 19th and early 20th centuries. As such it represents contemporary technology for the off-landing and processing of fish from a typical Provincetown trap fishing and cold storage operation. The off-loading wharf associated with the Cape Cod Cold Storage, knows as Freeman's Wharf, and all structures of Cape Cod Cold Storage were demolished when Coast Guard Station was established.