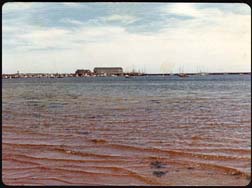 What brings us here?

The violent shaking of a Los Angeles earthquake was my impetus. Three days and many aftershocks later, I entered my little studio apartment to sift through the rubble. In the process of picking up the broken "stuff" of my life I came across these two images -- Provincetown, 1976 -- taken with my very first 35mm camera one far away summer. I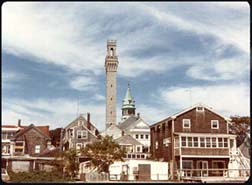 looked closely at the photos, Provincetown, I could do that. I taped the images to the wall next to my bed, revisiting them often, always thinking, yes, I could be there.
At the week's end, I purchased a little truck, left the rubble behind, drove across the great expanse and came home.
--Beth, 2003