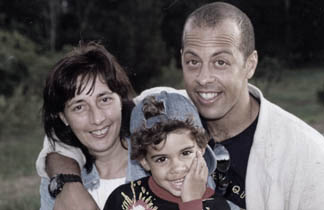 My husband and I used to sit in our terrace in Havana and dream about the day we could leave the country and give a better future to our son. When this moment came, I cried so much and asked myself if I had the right to take him away from his homeland, his roots. We never knew the answer till we saw him walking into the Provincetown school, making new friends, speaking fluently the two languagues, till we saw how happy he was, till we went back to Cuba and he called P-Town: Home.

-- Magaly Rodriguez


Photograph: Magaly, Juan and Juancy
Provincetown, August 1999



Pin it!
. . . . . . .