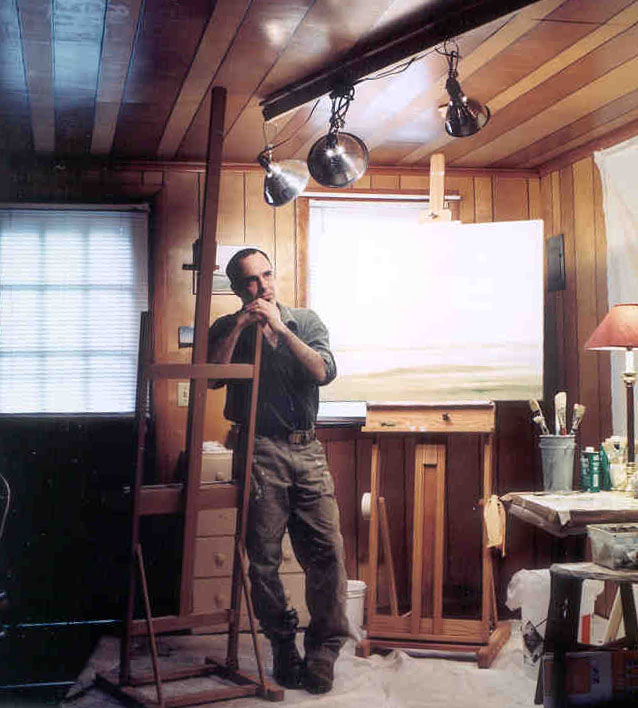 I moved to Provincetown in the winter of 1997 to begin the work of "becoming" an artist. February's not the best time to move to Land's End, but when you're deciding to call a place "home," it doesn't really matter what day you actually start. Provincetown became "home" fast.
Soon, I was painting in my studio, showing in a local gallery and tending bar at the A-House "Little Bar" -- which has been serving the likes of Eugene O'Neill, Tennessee Williams, Robert Motherwell, Andy Warhol and so many others like them since 1798.
I'm still walking that fine line most artists walk between artistic freedom and livelihood, but I'm now spending more time in my studio or exploring the endless landscapes of the Cape with my dog, Graham, than anything else. The dream of living the life of a painter in one of the oldest and greatest artist communities in the United States has become a reality for me.
And for that, and for Provincetown, I am truly grateful.
Provincetown, April 18, 2004
Photo: Viet Le