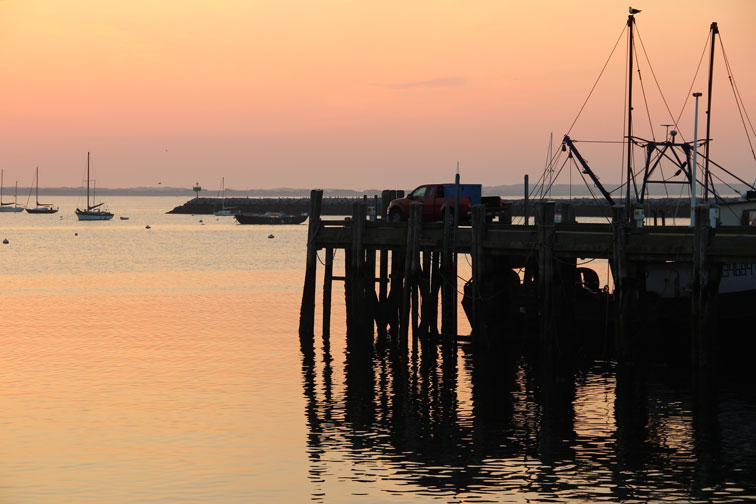 July 17, 2012 - My favorite time on the Provincetown Harbor is sunrise! Always beautiful, every time different. Today I came to photograph fishing boat getting ready go to sea.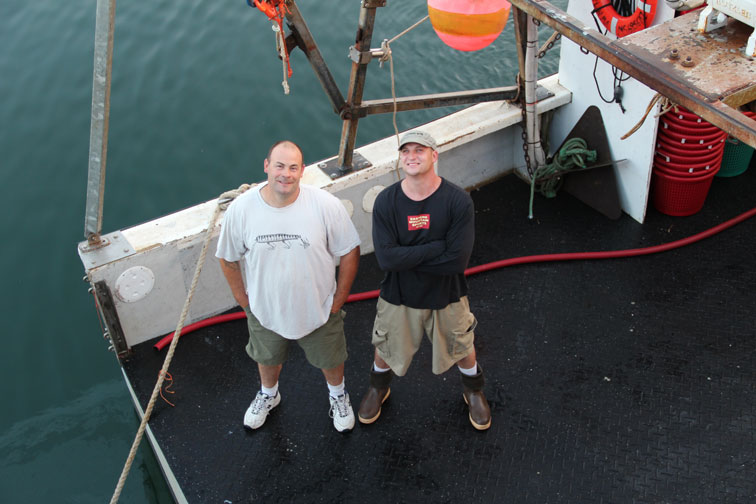 Glutton is a dragger - a fishing boat that uses a trawl net or dragnet to catch fish. Capt. Beau Tasha and one of his crewman just starting their day of scalloping.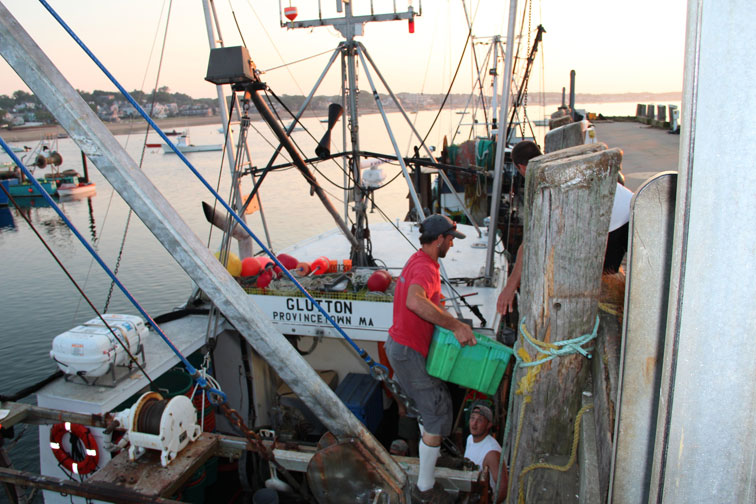 Getting ice to the boat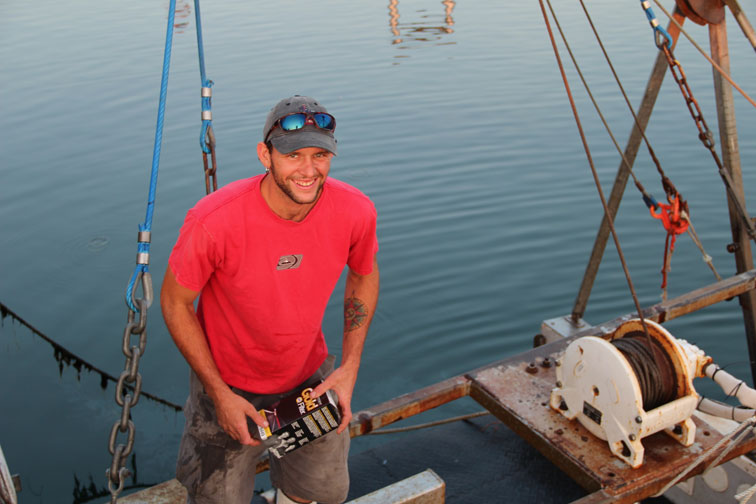 Thank you for sweet smile!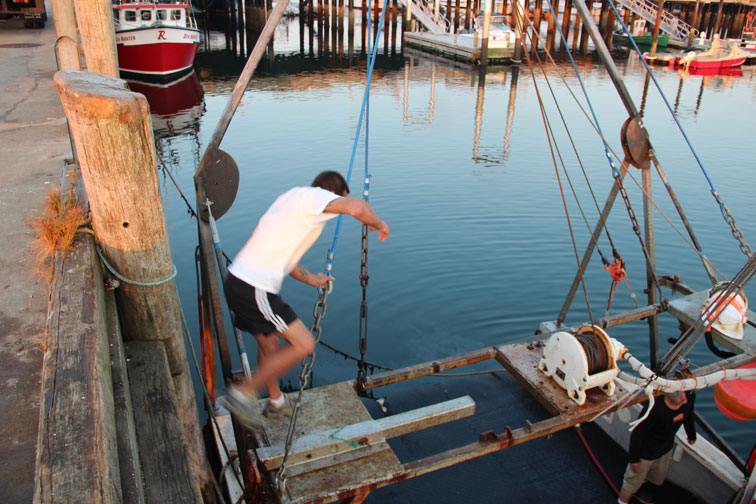 Down to the boat!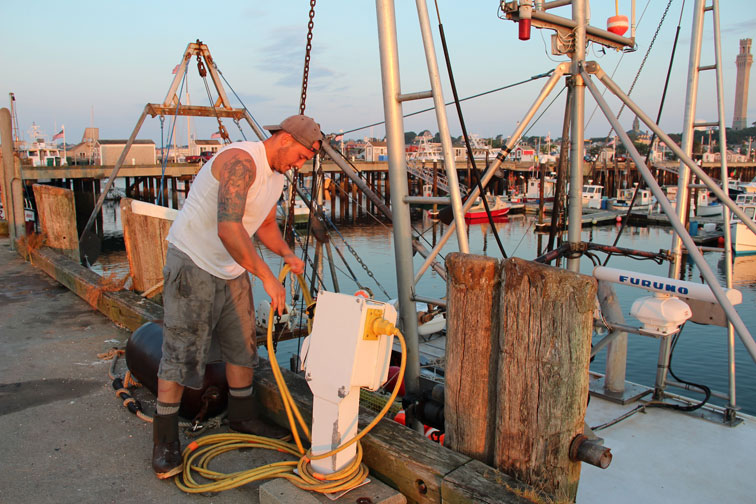 Power cords up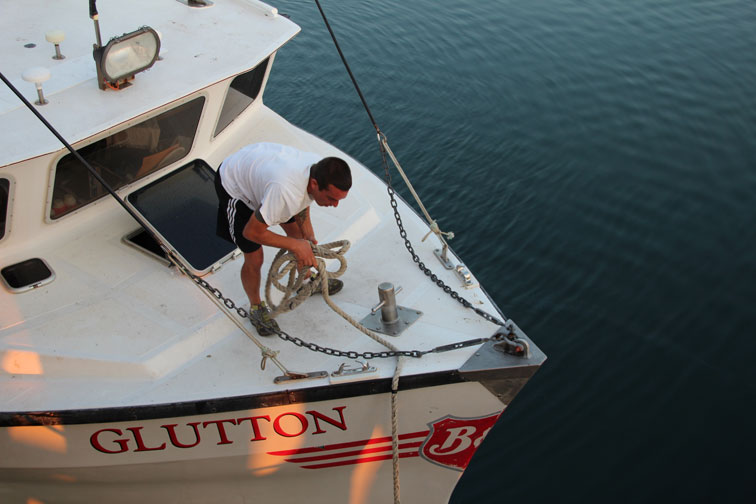 Anchor up
Passing ropes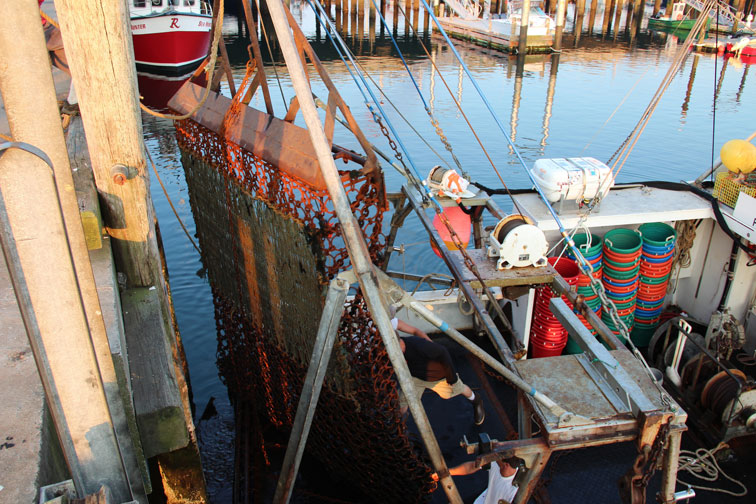 This chain currtain will be dragged on the sea floor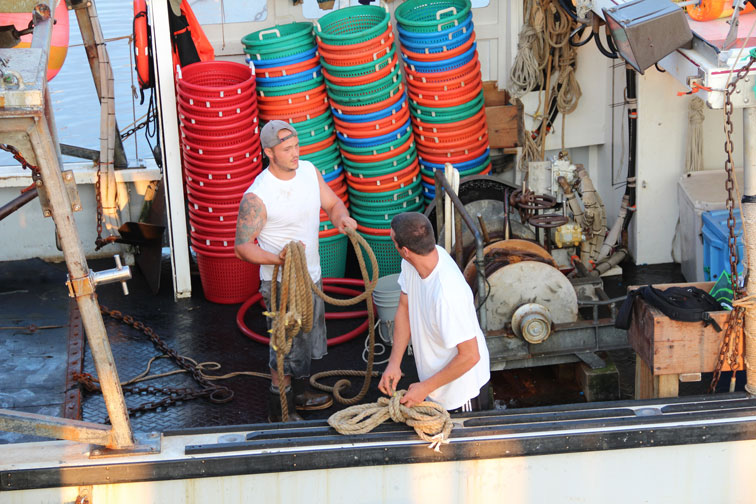 More rope housekeeping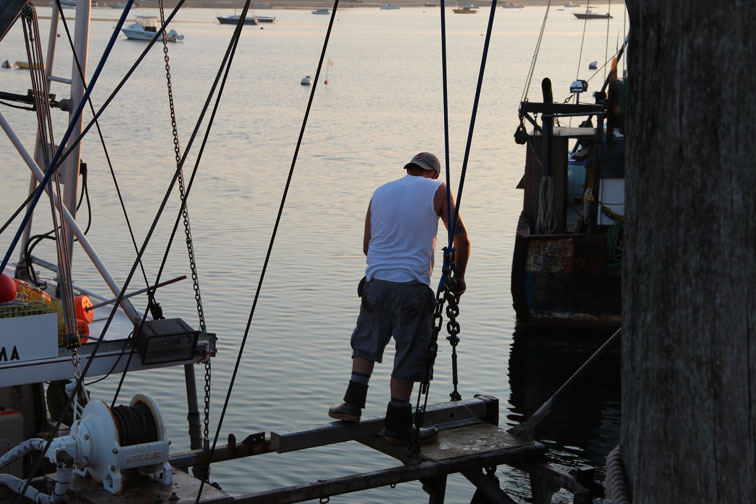 More work!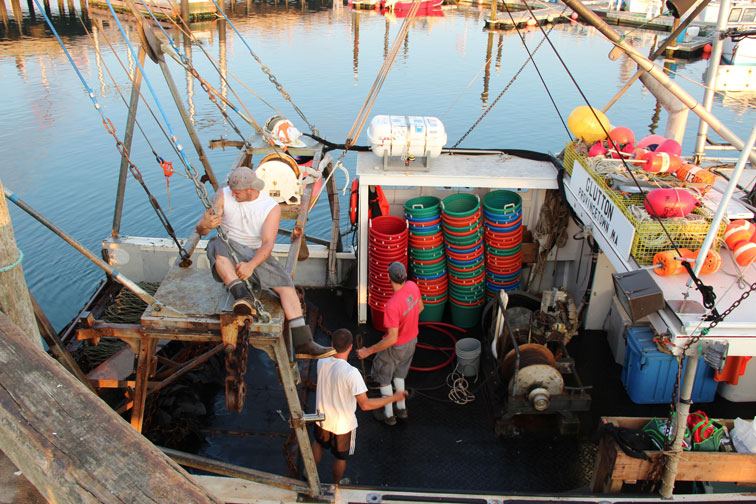 ... and more work. Shortly there will be a break -- captain needs to drive someone home and will be back in 1/2 hour...
I also have break from photographing Glutton... oh, what a pleasant surprise! My friend Paul is biking on the pier!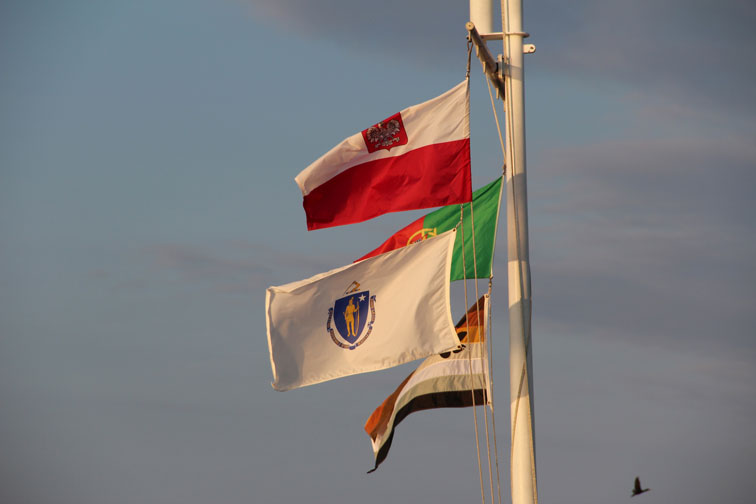 There is this incredible guy in Ptown: Juliusz Popko! He puts those flags up... (also Lobster Pots Christmas Tree on Lopes Square...) and there is always Polish flag in MacMillan Pier! Julek, dziekuje bardzo!
"Portuguese grandmothers" golden in sunrise... Photographs of Portuguese women are by artist photographer Norma Holt and are in the Pilgrim Monument and Provincetown Museum collection. The installation idea belongs to Ewa Nogiec, Polish artist living in Ptown since 1983 [she is the curator of iamprovincetown.com]. Without her, we would not have this incredible homage to women waiting for their man to came safely from fishing the sea. The wharf is privately owned by Cabral family and we all are very grateful for their generosity to host this art installation/exhibition.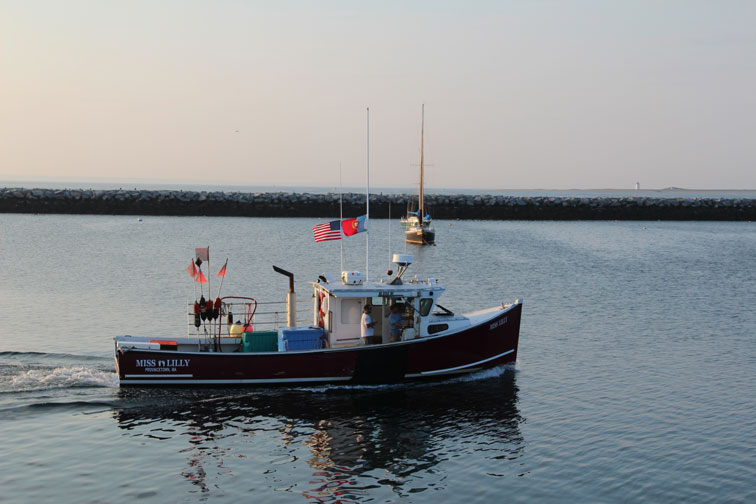 "Miss Lilly" going to sea for lobsters... Lilly is Capitan's daughter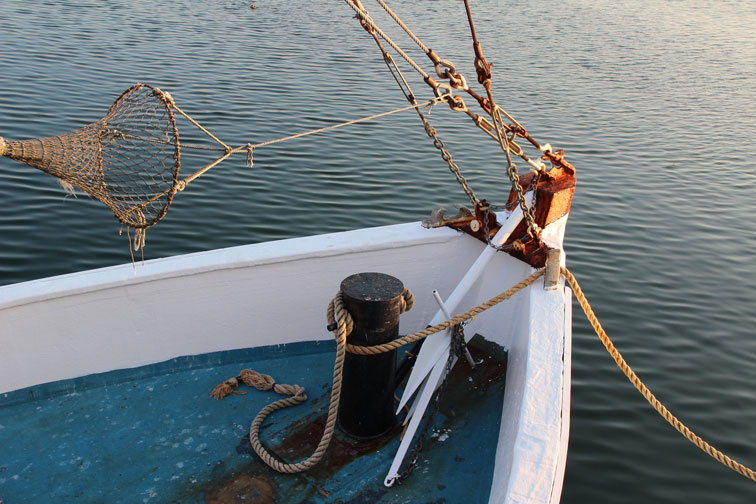 Just nice picture, don't you think so?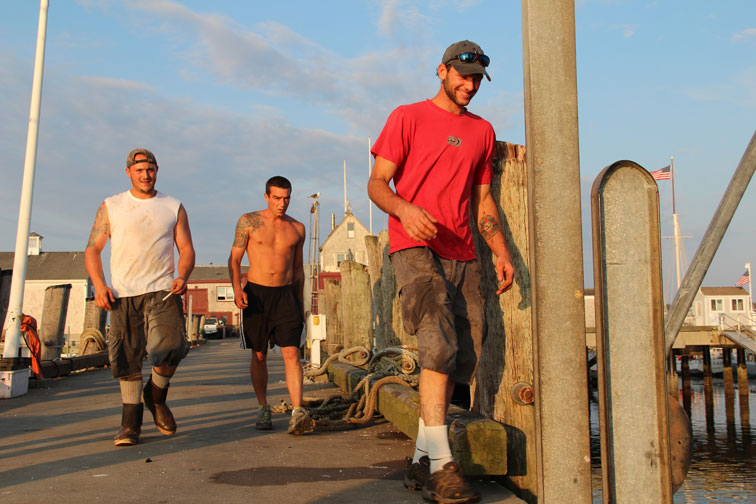 Back to the boat! Captain is coming back, time to go get some scallops!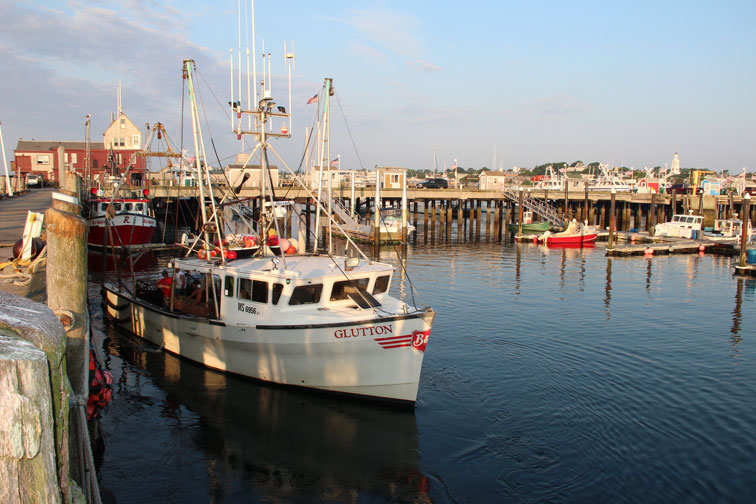 Motor on, anchor up, moving out of the pier...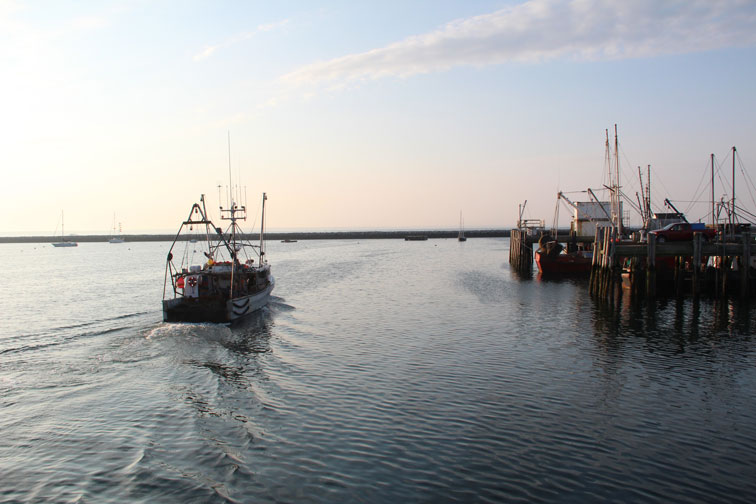 The darker line on the horizon is the breakwater - the stone wall which protects our harbor in stormy weather.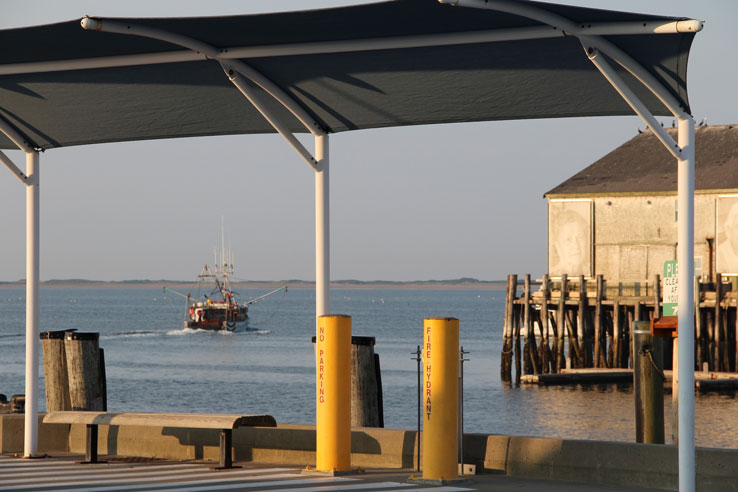 Leaving Harbor... Good luck! Safe scalloping! Come back happy!