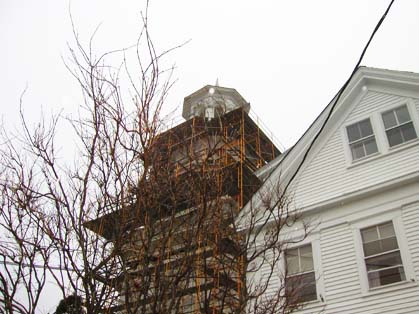 March 16, 2002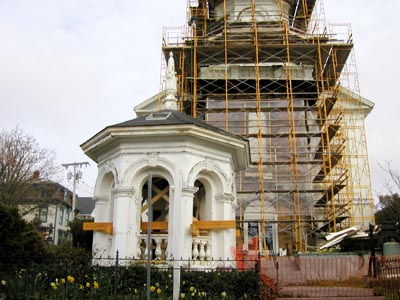 April 29, 2002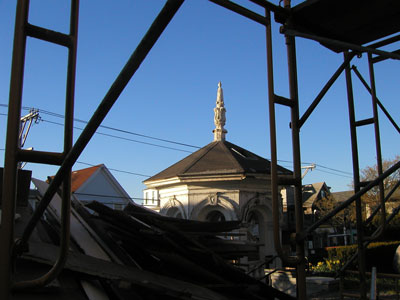 April 30, 2002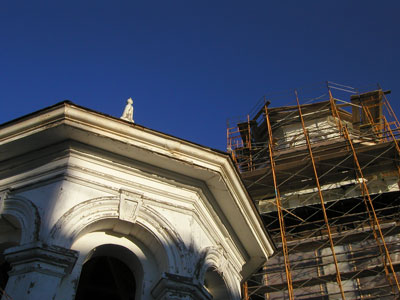 April 30, 2002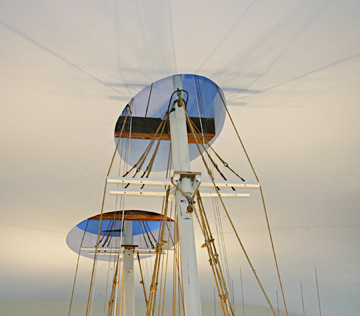 Provincetown New Library, April 2005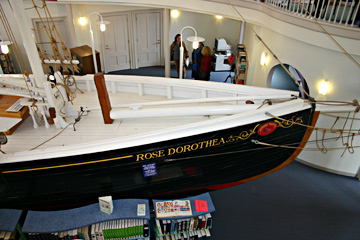 Provincetown New Library, Rose Dorothea boat, April 2005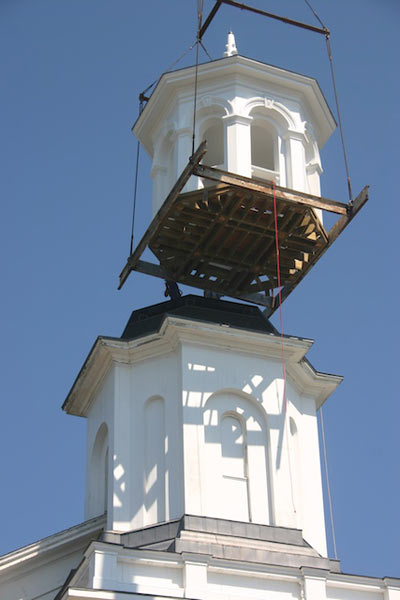 July 26, 2007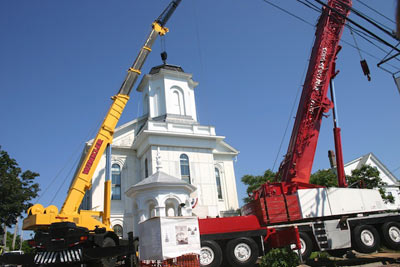 July 26, 2007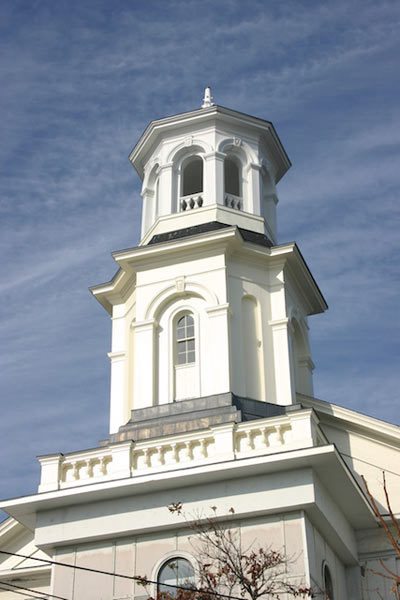 November 16, 2009
March 20, 2011 - Children's section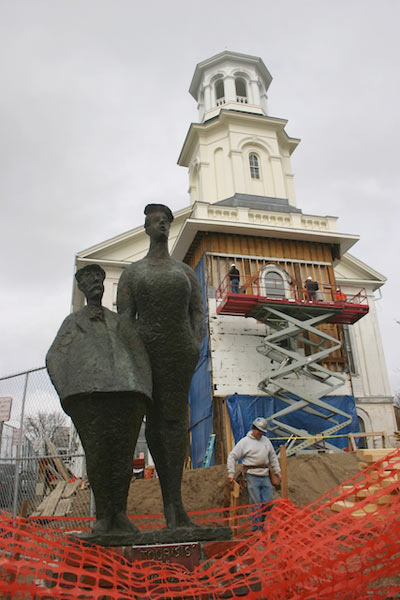 March 3, 2011
June 4, 2011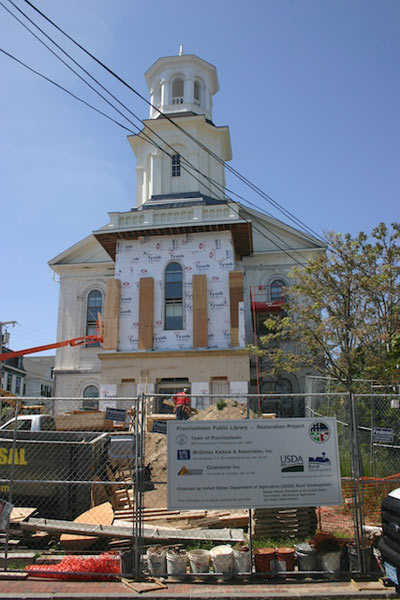 June 4, 2011


Pin it!
. . . . . . .
Provincetown History: Provincetown Public Library: Considered the crown jewel of 19th Century architecture in Provincetown the former Heritage Museum building at Center Street on Commercial Street is undergoing it's first major reconstruction since it was converted from a Methodist Church into the Chrysler Art Museum in the 1960's. After a multi-million dollar upgrade the church building will become Provincetown's new Public Library. Encased inside, left over from its career as a museum, is a half-scale model (some 50 feet!) of the Rose Dorothea, the Grand Banks schooner which won the Lipton's Cup in the early part of the last century. Seen in photos on the left is the cupola removed from its perch atop the building's steeple. Townspeople were amazed at its size, seeing it for the first time in their lives at ground level. [2003]
More here about Library history...
Fund Raising Plan: $1,050,000 - April 2001, Town Meeting Approval; $1,878,456 - June 2001, Mass. Board of Library Commissioners Public Library Construction Grant Award; $1,072,000 - Capital Campaign Goal; $4,000,456 - Total Project Cost. Help us achieve this goal! Send your check to: The PPL Building Project Gift & Grant Fund, The Provincetown Public Library, 330 Commercial Street, Provincetown, MA 02657.